Employment tribunal and court judgments | October 2022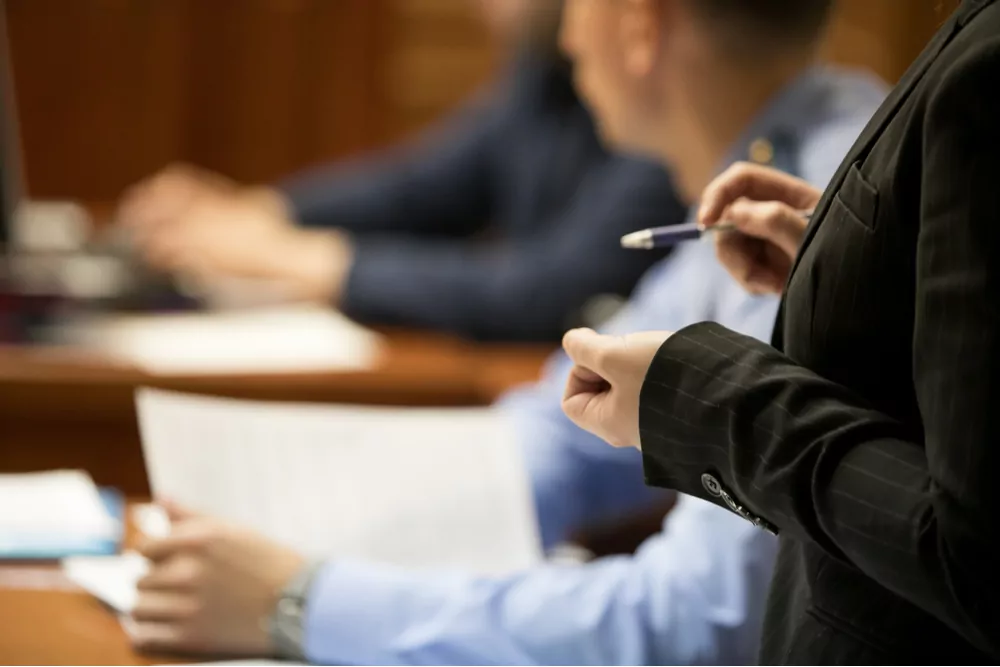 Do the obligations under a Share Incentive Plan (SIP) transfer under TUPE?
The EAT held in its recent decision in Ponticelli UK Ltd v Gallagher [2022] EAT 140 that the obligations of a SIP (Share Incentive Plan), that do not form part of an employee's contract, but are 'in connection' with it (under Regulation 4(2)(a) of TUPE), do transfer under TUPE.
The Claimant's employment had transferred from Total Exploration and Production UK Ltd ("Total") to Ponticelli in May 2020. Whilst employed at Total, the Claimant was a member of a SIP, which was pursuant to a Partnership Share Agreement, where the Claimant agreed to deductions to be made to his salary for Total to purchase shares on the Claimant's behalf.
The Claimant, therefore, sought a determination under section 12 of the Employment Rights Act 1996 to the Employment Tribunal when his statement of employment did not provide for an equivalent SIP. The Claimant argued that his right to participate in a SIP was transferred to Ponticelli under Regulation 4(2)(a) of TUPE. The Employment Tribunal agreed and held that the Claimant was entitled to be a member of an equivalent SIP. Ponticelli appealed this and argued at the Employment Appeal Tribunal (the "EAT")that, under Chapman v CPS Computer Group (1987) IRLR 462, that, as the SIP was not part of the Claimant's employment contract at Total, it, therefore, did not transfer. The EAT did not agree, and stated that, although the obligations of the SIP 'did not arise "under" the contract of employment, they plainly arose "in connection with" that contract for the purposes of Regulation 4(2)(a) of TUPE.'
The EAT also commented on Chapman and noted the criticism it has received since its judgment was made. They also pointed out that the SIP in question was not the same as the one in Chapman, as this SIP was directly connected with how the Claimant was paid at Total.
It is therefore important to note this case when considering a TUPE process, and that any SIPs, and other financial benefits employees receive, are taken into consideration and substantive equivalent benefits are put in place. If you have any questions on TUPE or the process, please feel free to contact us.
Bolt drivers bring worker benefits claim
Following the landmark case of Uber BV and others (Appellants) v Aslam and others (Respondents) [2021] UKSC 5, 1,600 drivers from Bolt have entered into the first stages of bringing a similar claim against the taxi app. The drivers claim that they have been misclassified as self-employed and argue they should be classified as workers. If the drivers are classified as workers, they could be entitled to national minimum wage payments, holiday pay and sick pay (as with the drivers in the Uber case).
We will have to wait and see if the drivers' claims are successful; however, it is a good reminder that Courts and Tribunals will look at "painting a picture" of the contracting relationship between the parties and will not, for example, solely follow the provisions of a contract that are not representative of how the relationship operates in practice. It is therefore essential that the contractual document reflects what happens in practice and, conversely, an individual is treated correctly according to their intended status and their contractual rights/obligations.
Mogane v Bradford Teaching Hospitals NHS Foundation Trust and anor
In Mogane v Bradford Teaching Hospitals NHS Foundation Trust and anor [2022] EAT 139, the Employment Appeal Tribunal ("EAT") found that making an employee redundant was unfair due to a lack of consultation on selection criteria and pooling.
In this case, Ms Mogane and another nurse were employed on a series of fixed term contracts. The Trust was facing financial difficulties, and a decision was made that Ms Mogane should be made redundant on the basis that her fixed term contract expired first before her colleague. There was no consideration of pooling Ms Mogane with her colleague and applying selection criteria. Once this decision had been made, the Trust entered into a period of consultation with her to try and find alternative employment however Ms Mogane ended up being made redundant.
The Employment Tribunal ("ET") found that this decision was fair, and Ms Mogane was not unfairly dismissed.
The EAT held that the earlier ET decision was incorrect. The Trust identified that Ms Mogane should be made redundant before any period of consultation took place. The EAT commented that the Trust had made an "arbitrary choice" of redundancy pool based solely on the date of the fixed term contracts.
The case highlights the importance of consultation and that it should take place at a stage when an employee can still potentially influence the outcome. It also reminds employers that consultation should take place on the proposed pool for redundancy, even where the number of employees in the pool is one.