Supporting local initiatives! Foot Anstey Foundation delivers grants to three South West-based charities
27 Feb 2023 | 2 minute read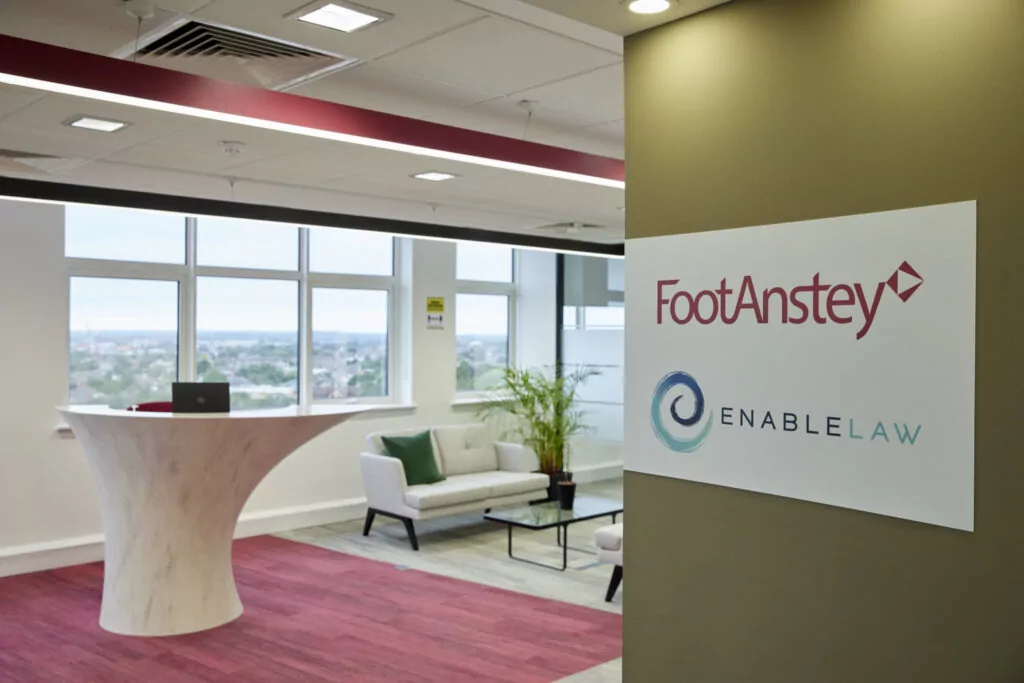 National law firm, Foot Anstey LLP, has announced the three charities receiving its latest Foot Anstey Foundation grants.
The funds, raised by employees, are donated to community organisations that have local impact.
The three South West-based charities receiving £1,000 each are Jeremiah's Journey, Uncle Paul's Chilli Farm and Somerset Child Contact Centres.
Devon-based Jeremiah's Journey is a bereavement charity working with local children and young people across Plymouth and the surrounding area.
Uncle Paul's Chilli Farm in Blagdon, North Somerset, provides agricultural, land-based studies and animal care experiences for teenagers and young people that find the education system and gaining employment difficult to manage. The donation will go to helping the charity provide this five days a week.
Somerset Child Contact Centres which has centres across Somerset provides safe spaces for children to meet parents that they do not permanently live with. The grant from Foot Anstey will allow the charity to continue to run centres in Bridgwater, Chard, Taunton, Yeovil, and Wincanton.
When asked about the donation, Tanya Woodland, CEO at Jeremiah's Journey, said: "A loud cheer has just resounded around the office here as I shared the news! We are delighted to receive this grant and wish to offer our sincere thanks to everyone at Foot Anstey for voting for us.
"We've needed to find the money to be able to continue to rent our dedicated, child and young person focused therapy room which costs us just over 1,000k. It's become a safe place for children and young people to meet with our bereavement team and receive the much-needed therapy they need to be able to make sense of the traumatic bereavement they have suffered and find a way forward."
The Foot Anstey Foundation provides a means through which Foot Anstey employees' fundraising efforts throughout the year are directed to local charities in our office locations to support them with the delivery of their vital services within our communities. Since its inception, The Foot Anstey Foundation has awarded over £30,000 in grants, with an emphasis on assisting families in need, alleviating childhood poverty and empowering young people.
Alongside the Foot Anstey Foundation, the firm empowers its employees to volunteer their time through its CSR hour initiative. The firm's CSR hour initiative enables employees at Foot Anstey to take time out of their working week to volunteer for charities and local initiatives that are close to their heart.
James Gliddon, Partner and CSR Lead at Foot Anstey said: "Supporting local charities voted for by employees is something we are incredibly proud of at Foot Anstey. The funds are raised by our employees and the grants make an impact locally to projects that deliver vital services within our communities. Smaller charities will be feeling the strain most because of the cost-of-living crisis - which is why we not only offer grants to charities but also encourage employees to use our CSR hours initiative to give time and make a difference to those causes close to the heart."
To find out more about Foot Anstey's CSR activity please visit https://www.footanstey.com/about/our-communities/ or get in touch with the firm here https://www.footanstey.com/contact/.
Editors contacts
James Grice – [email protected] or +44 117 9154982
---
Head of Banking & Lender Disputes | Dispute Resolution | Banking and Finance