Four charities across the South and South West receive a Foot Anstey Foundation grant
13 Sep 2023 | 2 minute read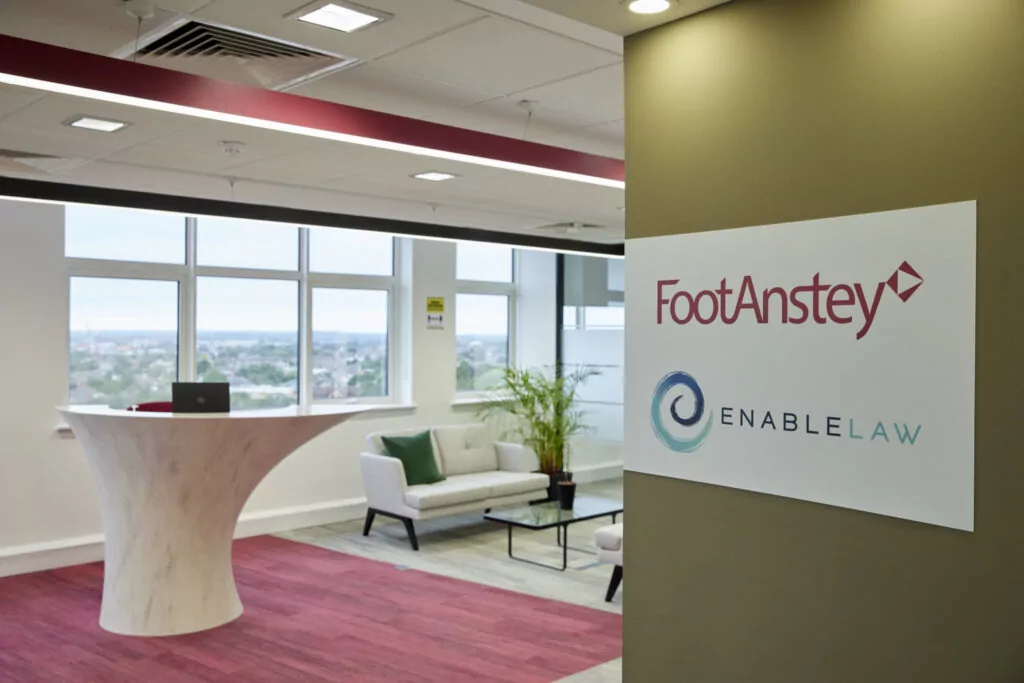 Foot Anstey LLP, has announced the four community organisations receiving £1,000 grants from its charitable foundation.
The Foot Anstey Foundation funds, raised by employees, are donated to local charities that have local impact.
The four charities receiving the grants are Breakout Youth in Southampton, HomeStart Exeter, Plymouth Football Boot Bank and Yeovil Opportunity Group (YOG).
Breakout Youth in Southampton caters for young people aged 11 to 25 who identify as LGBTQ+ in the Hampshire and Isle of Wight region. The charity offers a confidential support service for the LGBTQ+ community and those that are questioning or unsure of their sexuality or gender identity.
HomeStart Exeter provides vital support to young children going through difficult circumstances across East and Mid Devon. The grant will help the charity support families and open doors to its support groups, helping families make new friends and feel part of their local community.


Plymouth Football Boot Bank provides children from disadvantaged backgrounds with football boots, kit and free football training. Up to 200 families a month use its services. The charity will use the grant to pay the yearly rent on its storage garage.


The YOG is the only specialist Special Educational Needs and Disabilities (SEND) pre-school in South Somerset. The school provides therapy, learning and family support for children up to the age of five with special needs.
James Gliddon, Partner and CSR Lead at Foot Anstey, said: "All four charities receiving this round of Foot Anstey Foundation grants go above and beyond for those that need their services. Many charities in our community are feeling the strain of the cost-of-living crisis, which is why we not only offer charitable grants but actively encourage our employees to give time to initiatives close to their hearts. Everyone who works for us can take two days' paid leave to take part in voluntary charity activities in our local communities."
The Foot Anstey Foundation provides a means through which Foot Anstey employees' fundraising efforts throughout the year are directed to charities local to its offices. Since its inception, The Foot Anstey Foundation has awarded over £49,000 in grants, with an emphasis on assisting families in need, alleviating childhood poverty and empowering young people.
To find out more about Foot Anstey and how it supports communities please visit https://www.footanstey.com or connect with the firm here https://www.footanstey.com/contact/.
Editors contacts
James Grice – [email protected] or +44 117 9154982
---
Head of Banking & Lender Disputes | Dispute Resolution | Banking and Finance