Employment tribunal and court judgments | June 2022
27 Jun 2022 | 4 minute read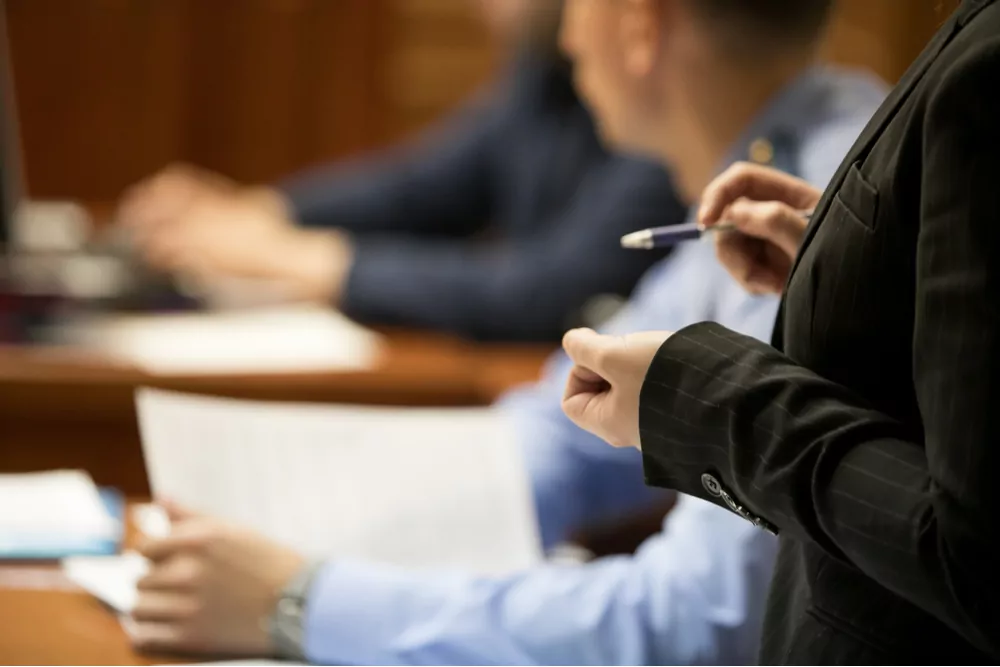 Reasonable adjustments…how far to go?
A discrimination claim has been brought against Sainsbury's supermarket after they refused entry of an "assistance cat" into one of their shops. The cat's owner is autistic and suffers from sensory overload in the shopping environment. He claims that he relies on the cat to help support and manage his daily life and that Sainsbury's breached its obligations under the Equality Act by not allowing him to enter the store with his cat.
Whilst this unusual case relates to a service provider, its outcome may be relevant in an employment context, as it relates to the duty to make reasonable adjustments to alleviate any substantial disadvantage due to disability.
Assuming that an employee is disabled (and a medical referral may be needed if you are not satisfied) the employer is obliged to make reasonable adjustments which could, in theory, extend to allowing the employee to be accompanied to work by an assistance animal. However, not all adjustments will be reasonable and case law on examples of the types of adjustments found to have been reasonable in any given scenario will often be useful for employers when assessing how far an employer is required to go to meet its obligations under the Equality Act. Cases such as this can also have an impact on employees' expectations when it comes to potential reasonable adjustments.
Harassment and sex discrimination – facilities for a breastfeeding mother
In the case of Mellor v The MFG Academies Trust, the Claimant was a teacher who returned from maternity leave and requested access to a room so she could express breast milk. No room was provided for her and she reverted to using toilets and her car to express. Due to the short nature of her lunch break, she also had to express and eat simultaneously, often whilst in a toilet cubicle, as this was warmer and more private than her car. The Claimant found this unhygienic and degrading and brought a claim for direct and indirect discrimination as well as sex harassment.
The Employment Tribunal upheld the claim for sex harassment, as the Claimant had genuinely and reasonably no choice but to use the car or the toilet to express. The school's conduct in effectively forcing her to express in the car or toilets was unwanted and had the effect of creating a degrading or humiliating environment for her.
The claim for direct discrimination was not upheld as the failure of the school was not due to her sex but rather administrative incompetence. The indirect discrimination claim also failed as the "provision, criterion or practice (PCP)" of not providing suitable facilities for expressing breast milk did not place women at a particular disadvantage compared to men, as biological men would have no interest in such provision (given they cannot breastfeed) so no comparative disadvantage arises.
This is currently only an employment tribunal decision, so not binding on other tribunals or courts, but employers should note the importance of providing clean, private spaces to breastfeeding employees and the additional employee relation risks for failing to provide such facilities for returning mothers.
Fixing the cavities of worker status – dental case helps clarify the test for determining worker status
There has been a significant post-Uber decision in respect to clarifying the test to determine worker status. The Employment Appeal Tribunal ("EAT") clarified the test on determining worker status in the judgement passed in Sejpal v Rodericks Dental Ltd, which concerned an individual who worked as an NHS dentist and brought a case of discrimination because of pregnancy or maternity, as well as unfair dismissal and redundancy payment. Whether she could bring these claims depended on whether she was a "worker" within the meaning of relevant legislation. The Employment Tribunal initially found that she was not a "worker" and her claims were dismissed.
The EAT ruled that the Tribunal did not adopt a sound framework for analysing the case and its approach to analysing the agreement between Ms Sejpal and the dental practice was incorrect. The appeal was successful on the following grounds:
Written terms – the Employment Tribunal was wrong to state that the wording of the contract should be given primacy (unless the contract was a sham – which it was deemed not to be). It should have ascertained the true nature of the agreement and then applied the test for worker status.
Mutuality of obligations - there was a single contract between Ms Sejpal and the dental practice, which was not disputed.
Personal service – the EAT found that the Employment Tribunal mistakenly decided Ms Sejpal had an unfettered/unlimited right of substitution (and therefore didn't satisfy the "personal service" requirement). Ms Sejpal did not have an unfettered/unlimited right as she was not allowed to provide a locum before a 14-day period of absence elapsed and the replacement had to be acceptable to the practice.
Control and integration – the Employment Tribunal was found to have failed to consider whether Ms Sejpal carried on a profession or business undertaking and whether the dental practice was as client or customer of hers by virtue of the contract (and the concept of control, integration and/or subrogation).
This decision is significant in respect to the dental profession but also has wider implications primarily because of the EAT's approach to the substitution clause. For the purpose of establishing personal service, it is sufficient that an individual has agreed to perform some work personally, even if a substitute has been utilised on other occasions. This is in keeping with the decision in the Uber case, where drivers' ability to turn down some work was not necessarily incompatible with worker status. It further serves as a reminder that simply having substitution clauses in contracts will not necessarily avoid a finding that an individual is a worker and not genuinely self-employed.
This case has been remitted to a different employment tribunal to determine the questions at point four above.