Business immigration: what's new during March 2022?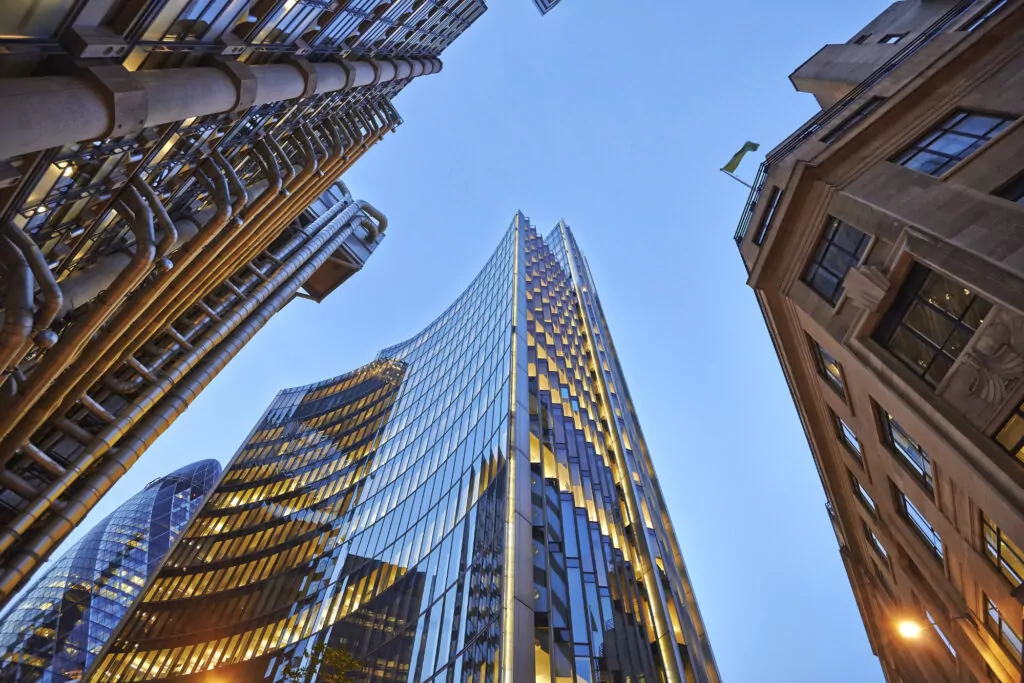 As ever, things in the world of business immigration do not stand still for long. In this month's update we look at the temporary suspension of the priority/super-priority services for applications made outside the UK, new right to work guidance from 6 April 2022 and the Ukraine Sponsorship Scheme.
Priority/super-priority service temporarily suspended
The 'priority' and 'super priority' visa services have been temporarily suspended for new study, work, and family applications while the UKVI prioritises applications to the Ukraine Family Scheme. This means that applicants who are applying from outside of the UK will be subject to the standard processing times (this is generally three weeks from the applicant's biometric appointment at a visa application centre or use of the ID Check app, however, the UKVI have said employers should be prepared for additional delays).
Businesses should therefore take this into account when recruiting individuals and determining their likely start date under their Certificate of Sponsorship. At the time of writing, priority services for visa applications submitted from within the UK were still available but this position may change given the likely pressure on Home Office resources.
Updated right to work guidance
A new draft version of the right to work guidance for employers has been published by the Home Office – the key points to note from the guidance are below:
Biometric residence permits/cards and frontier worker permits.
From 6 April 2022, biometric residence permit/card and frontier worker permit holders will only be able to evidence their right to work using the Home Office online service. Employers will not be able to accept physical permits/cards for the purposes of right to work.
Employers will not be required to conduct retrospective checks on the holders of these cards, who provided their physical document to confirm their right to work and will maintain a statutory excuse, as long as the original right to work check was done in accordance with the guidance which applied at the time.
Identity Service Providers
The draft guidance confirms that employers do not have to use a certified Identity Service Provider ("IDSP") to conduct right to work checks on British and/or Irish nationals – this is likely because no IDSPs have been certified yet. However, we recommend that businesses only use a certified IDSP from the Government's approved list (due to be published any day) as employers will remain liable for a civil penalty if the right to work check is not carried out properly by a third-party provider.
Once certifications have taken place, a list of certified IDSPs will appear on the government website here. We have set out below some key points from the guidance:
Employers are under a duty to ensure the IDSP is certified to the required standards (they would be if a certified IDSP is used from the Government list).
IDSPs can only complete the right to work check if the candidate has a valid British or Irish passport. Where a candidate is using an expired British or Irish passport, employers will need to conduct a manual check.
Employers will have to confirm that the image provided to the IDSP is a true likeness of the candidate. They will also have to check any documents provided to the IDSP to establish the right to work. If the candidate's name differs to the documents provided, the employer must establish why this is the case.
IDSPs will follow an identity checking process which consists of five components which are scored. These scores are then used to assess the "Level of Confidence" ("LoC") achieved. IDSPs are required to meet a minimum LoC in order to be able to rely on the right to work check – albeit, some businesses may require a higher LoC, for example, where a DBS check is needed.
Once an IDSP has verified the candidate's identity, they will be required to provide specific information to the employer so that it can be stored securely.
We recommend that businesses continue to monitor the guidance and enquire with chosen providers from the list of certified IDSPs over the next few months. Businesses can then make a fully informed decision (to include estimated costs, staff training required and commercial terms) as to whether to use a chosen IDSP when recruiting British and/or Irish nationals.
Covid-19 adjusted right to work checks
Annex E of the draft guidance confirms that the end date for the temporary adjusted right to work checks has been deferred to 30 September 2022. This deferred end date should allow employers the time to consider its options and upon enquiries, choose their preferred IDSP.
Ukraine Sponsorship Scheme
The Ukraine Sponsorship Scheme enables Ukrainian nationals and their family members to come to the UK if they have a named sponsor under the Homes for Ukraine Scheme.
The application is free, and applicants do not need to pay the Immigration Health Surcharge or Biometric Enrolment Fee.
Successful applicants can stay in the UK for up to three years and will be able to live, study, work, and access public funds.
Homes for Ukraine
Under the Homes for Ukraine Scheme, individuals, charities, community groups and businesses can volunteer accommodation and become "sponsors". Sponsors can be of any nationality, with any immigration status, provided they have at least six months leave to remain in the UK. On the first day the scheme opened, it was reported that 100,000 signed up.
To be eligible for the scheme, the visa applicant must (i) be a Ukrainian national (or an immediate family member of a Ukrainian national), and (ii) have been resident in Ukraine prior to 1 January 2022.
Phase One of the scheme, for visa applications from those wishing to travel to the UK and who have a named sponsor in the UK, opened on Friday 18 March. It is currently unclear at this stage how individuals will be matched with sponsors during Phase Two.
The government is looking for sponsors to provide accommodation for a minimum of six months, but there is an expectation that sponsors will provide accommodation as long as possible. Background and in-person checks will be carried out on those wishing to be a sponsor to ensure that they are providing a safe and suitable environment.
Businesses offering accommodation and employment
Businesses who offer accommodation and employment to Ukrainian nationals should be mindful of property rights which may be created, in particular, a service occupancy or a service tenancy. A service occupancy may be created if the occupation is essential for the performance of the employee's duties, or the contract requires the employee to live at the property for the better performance of their duties. On the other hand, a service tenancy arises where an employee lives in accommodation provided by the employer, but their occupation is not as closely linked to their employment and so does not create a service occupancy.
While service occupancies terminate automatically when the employment contract ends, without notice to quit, a service tenancy would not terminate automatically. If you would like further information about this, please do get in touch.
Right to work checks for Ukraine Sponsorship Scheme visa holders
Now that the Homes for Ukraine Scheme has opened, employers may start to receive job applications from Ukrainian nationals.
Applicants will receive a permission letter allowing them to board a plane or other form of transport to the UK. On arrival in the UK, the applicant will show their permission letter and receive a 6-month entry stamp in their passport, which will be evidence of their right to work, in the UK. Therefore, in order to confirm their right to work, employers should conduct a manual check or if completing the check on or before 30 September 2022, conduct a Covid-19 adjusted check (i.e., obtain a scanned copy or a photo of their original documents via email or using a mobile app and arrange a video call with them to verify their identity).
Individuals who enter with a permission letter will need to submit biometrics within 6 months of arriving in the UK to extend their stay for up to 3 years and be issued with a biometric residence permit (BRP) as evidence of their immigration status. As noted above, from 6 April 2022, once the individual has their BRP, employers will need to check their right to work using the online right to work check service.
If you have any questions on any of the above developments or have general business immigration queries, please do get in contact with Gemma Robinson or Laura Coombs.