Fraud: when police can't cope who should shoulder the responsibility?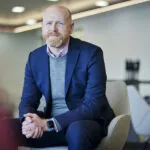 10 Feb 2020 | 1 minute read
Having had both positive and negative experience with Action Fraud, the criticisms in this article and the underlying report are not surprising.
However, looking beyond the institutional criticisms (i.e. improper behaviour of staff) - which smack of lack of proper funding/governance - I suggest there are more concerning matters identified, which industry and society should be concerned to address:
Fraud accounts for a third of all crimes and losses are currently estimated to be £130 billion.
The central entry point for reporting fraud (Action Fraud) is not very well understood, underfunded and, at best, viewed as ineffective (certainly from the point of view of victims).
The National Fraud Investigation Bureau (NFIB) which is responsible for the analysis of reported crime, is under strain and an integral aspects of its operating system (e.g. matching bank accounts to criminal behaviour) is not functioning.
As the report puts it: "Transformational change is needed in a number of areas to bring fraud back into check and serve victims well." The Report goes on to identify 15 recommendations focussed on the roles/processes of Action Fraud, NFIB and the City of London police.
Given the scale of its impact, one would expect funding proper resource would pay for itself. However, Sir Craig Mackey's report is not the first to raise concerns as to the overarching approach to fraud.
In April 2019, the report: Fraud: Time to Choose succinctly explained why: "As we were told by one officer, "fraud does not bang, bleed, or shout". Faced with those choices, chief constables and police and crime commissioners have difficult decisions to make."
So, whilst one hopes better funding and targeting of resource, will reduce the impact of fraud – there is a long way to go.
Victims should not expect the police to detect, let alone convict, fraudsters - given the volume of reports and their lack of resource.
And, whilst relatively easy for a court to order, actual recovery of losses through a Confiscation Order is rare. It requires investment in tracing assets and identifying the proceeds of crime - where often the civil route is more effective.
Therefore, it is incumbent on individuals and industry to consider their own investment in fraud prevention, insurance and recovery.
Particularly for those in the financial services sector, they cannot leave it to underfunded agencies – where they hold the technology, resources and incentive - to detect, prevent and pursue the fraudsters.
Sir Craig wrote that an integral part of the NFIB's computer system, which matches crimes having similar features such as the same bank account, is "malfunctioning". This means "larger networks of offenders are in effect beyond the reach of law enforcement".

https://www.thetimes.co.uk/article/police-cant-cope-with-avalanche-of-fraud-cases-k3scm39wq