Employing overseas nationals in agricultural roles – what are the options for employers?
Like many sectors, labour supply has been, and likely will be for the foreseeable future, a real challenge for agricultural businesses. These challenges began in March 2020 when the COVID-19 pandemic took hold. Many countries had to close their borders and if they remained open, significant travel restrictions were put in place, meaning that seasonal labour couldn't get in. On 31 December 2020, the UK left the EEA and caused further chaos as free movement of people no longer applied. This meant that EU nationals wishing to come to the UK had to be treated in line with the rest of the world. Most recently, the unfortunate war with Ukraine has caused a further labour crunch on Britain's farms.
What are the potential solutions to help fill the gaps in agricultural labour?
The first option is called the Skilled Worker route.
The Skilled Worker visa enables employers to employ candidates from overseas into a long-term role which is skilled at A-level equivalent or above, such as farmers or agricultural managers. In addition, eligibility criteria include the candidate having the required knowledge of English and the role having a salary of at least £25,600 a year, subject to certain exemptions. However, this route requires the employer to apply for a sponsorship licence. There are two category types, and it is envisaged that most farming businesses would fall within the "small" business definition, attracting a £536 licence fee. Employers need to be mindful that this isn't a quick process with decision times currently between 8 – 10 weeks from the date of the licence application.
If granted, the sponsor licence will last four years, and employers are expected to be the Home Office's "eyes and ears" with numerous responsibilities and obligations throughout the licence duration. For each overseas hire, the employer will have to assign a Certificate of Sponsorship ("CoS") and pay the Immigration Skills Charge ("ISC"). For instance, a small sponsor hiring an agricultural manager for a 3-year period, will need to pay £1,291 for the CoS and ISC. The candidate will be responsible for their own Skilled Worker visa fee (£625 for a 3-year period) and NHS Health Surcharge (£624 per visa year). If you are considering a sponsorship licence, understand which of your job specifications are eligible under this route before you apply.
The second option is called the Temporary Worker, Seasonal Worker route.
The Seasonal Worker visa enables employers to employ overseas candidates for up to six months work in edible and ornamental horticulture, for example, picking fruit, vegetables, or flowers. The government announced this temporary route back in March 2019 and have agreed to extend this route until the end of 2024. The latest quota for 2022 has been set at 30,000 seasonal workers, with an additional 10,000 if necessary. In 2021, 19,000 seasonal workers were issued to Ukrainian nationals alone. If you employ a Ukrainian national who is already in the UK, they should apply to the Ukraine Extension Scheme, to obtain permission to stay in the UK for a further three-year period.
Although sponsorship is required under the seasonal worker route, there are only four overarching bodies who have been approved to be a sponsor. However, the qualifying farm or business will continue to be their employer. We recommend that employers looking for horticultural workers coming to the UK, contact the four overarching bodies as soon as possible to find out how to get involved. If a candidate is selected, they will need to be paid at least £10.10 per hour and will be responsible for their own Seasonal Worker visa fee (£259).
The third option is called the Youth Mobility route.
The Youth Mobility visa enables employers to employ 18 to 30 year olds, from certain eligible countries, who want to live and work in the UK for up to two years. Eligible countries include Australia, Canada, Monaco, New Zealand, San Marino, and Iceland. Individuals that qualify for this visa route can work in any UK job, for any salary above the National Minimum Wage, without needing sponsorship. The employer would be required to complete the usual online right to work check before their employment begins and associated follow up checks. The candidate will be responsible for their own Youth Mobility visa fee (£259) and NHS Health Surcharge (£470 per visa year). In all options above, the employer can opt to reimburse the candidate for their visa costs, at their discretion.
Our top tip for employing foreign labour is to be proactive.
If you need a sponsorship licence, apply now. If you need horticultural labour, contact the four overarching bodies. If you need to retain Ukrainian nationals, encourage them to apply to the Ukraine Extension Scheme. In the meantime, it is hoped that the Government will continue to review the labour shortage in this sector and implement sector specific rules to address the gaps and struggles this industry faces.
If you are interested in any of the above visa routes, or have any other business immigration queries, and would like more information, please do get in touch.
In our latest Experts in the Field podcast, Edward Venmore discusses this subject in more detail with Gemma Robinson with further insights from Andrew Butler, NFU Devon County Advisor, on the steps the NFU are taking to convince the government to improve the current system for employing foreign seasonal workers. Listen now.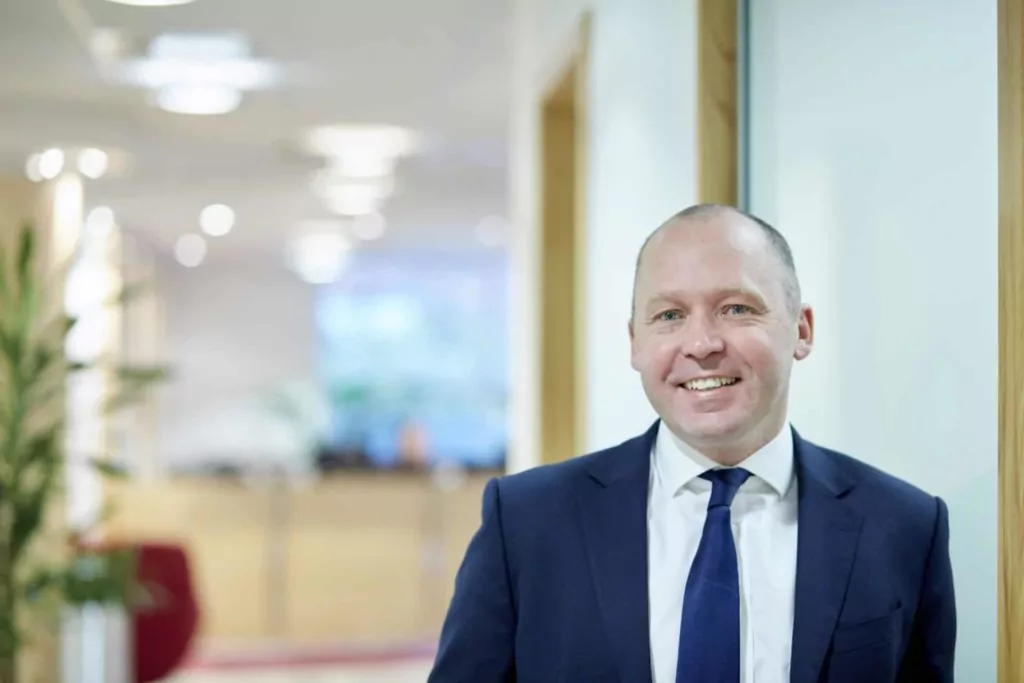 ---
Head of Farms, Estates and Rural Land | Real Estate | Private Wealth
---
Farms, Estates and Rural Land | Private Wealth | Real Estate