Case law update: Fiona Lorraine Philipp v Barclays Bank UK PLC [2022]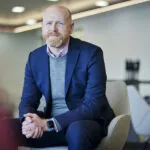 The Supreme Court's recently published permission to appeal applications list has confirmed that on 27 October 2022, Barclays was granted permission to appeal in the above case.
The case concerns "Authorised Push Payment" fraud. APP fraud occurs when a customer of a bank is deceived by a fraudster to instruct their bank to transfer money from their account into an account controlled by the fraudster.
The case arises following the claimant, becoming the victim of an APP fraud which resulted in Mr and Mrs Philipp moving £700,000 of their invested savings into a Barclays' account before then instructing Barclays to transfer those funds in two payments of £400,000 and £300,000, to separate bank accounts in the United Arab Emirate - accounts controlled by the fraudster. Further background can be considered (here).
Whilst this case involves particularly extreme circumstances (including the attempts of police to dissuade the victim from transferring funds), the Court of Appeal's consideration of the summary judgment garnered attention in broadening the potential application of the Quincecare duty.
As we detailed here:
The Quincecare duty - which obliges a paying bank to refrain from acting on a customer's instructions in circumstances where it is on inquiry that to do so would result in funds being misappropriated - can apply to individuals (not just agents like directors of a company).
The circumstances in which a bank is on inquiry requires to be consider not on a summary basis and in light of banking practice at the time.
Whilst the Court of Appeal was constrained to the facts and issues before the first instance Judge, the Supreme Court has a much wider remit and ability to define (or redefine) the application of uncertain law. Given the current prevalence of decisions referring to Quincecare and the volume of APP fraud which have been ongoing for many years now, many parties will be closely following the progress of the case – including any interventions by 3rd parties.
We will post further commentary as more detail is known but if you would like to discuss the issues or consequences raised by this case, please contact us on the details below.
---
Head of Banking & Lender Disputes | Dispute Resolution | Banking & Finance
---
Dispute Resolution | Fraud