Fraud during the cost-of-living crisis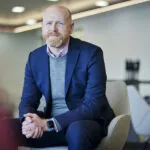 The UK's rising cost of living is providing new opportunities for fraudsters to exploit, who are adept at identifying new opportunities and evolving their practices to target victims. The Guardian reported recently that phishing attacks, in which perpetrators attempt to trick users into clicking a bad link, have started to target those in financial difficulty. For example, with messages sent by email and text including the promise of energy and council tax rebates, mimicking genuine government support packages. Such phishing attacks may be targeted at both individuals and organisations.
This evolution of fraudulent practices is not a new phenomenon. Various new trends in fraudulent activities were identified during the coronavirus pandemic, with the Office for National Statistics (ONS) reporting large increases in "advance fee fraud" and "consumer and retail fraud" indicative of fraudsters taking advantage of coronavirus pandemic behavioural changes.
The launch of the South West Fraud Forum provides a space for fraud prevention professionals and businesses across the South West to connect, share information and access resources, with the ultimate aim of reducing fraud.
The organisation's new website will provide a further opportunity for collaboration and information gathering and in light of the presently evolving practices of fraudsters, such a space is particularly important. 
Foot Anstey is delighted to be a supporter of the South West Fraud Forum, with James Gliddon and Steven Richards as Co-Chairs.
---
Head of Banking & Lender Disputes | Dispute Resolution | Banking and Finance
---
Head of Fraud | Dispute Resolution | Data, Privacy and Information Security