Contactless payments increased, whilst Confirmation of Payee: Delayed?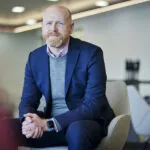 1 Apr 2020 | 2 minute read
Yesterday, the long awaited deadline for the implementation of the Confirmation of Payee (CoP) protocol arrived.
This means when making payments (i.e. CHAPs, Faster Payments or Direct Debits) your bank will perform an account name checking service - seeking your confirmation if there are discrepancies before transferring funds.
CoP has been hailed as a significant fraud prevention tool, particularly in the battle against Authorised Push Payment (APP) fraud. It offers the (potential) victim a second's pause for thought: "do I intend to make this payment to this particular account?"
It will be some time before the actual impact can be assessed. However, the most important action that can be taken now by payment service providers (PSPs) is to educate customers in respect of the new protocol and how it works. Including any impact if they do not take appropriate action to manage their own risk and adhere to the system's checks in the payment journey. For instance, it may impact how a customer is treated pursuant to the Contingent Reimbursement Model (CRM) Code.
Whilst most PSPs will have been prepared in good time, others may have welcomed the Payment Services Regulator (PSR) giving a little forbearance for those PSPs who have had to face up to other demands due to the coronavirus pandemic.
The PSR has said:
"We have been very clear that where the directed banks provide appropriate protection to people, we will not take any formal action in respect of delays to the introduction of CoP ahead of 30 June 2020. We fully expect the banks to do everything they can to protect people in the meantime and implement CoP as soon as possible."
In the meantime, from today (1 April) in order to reduce the contact required in making purchases, the banking industry has moved quickly to approve an increase to the contactless payment limit from £30 to £45.
However, it should not be forgotten that:
"For consumers spending more than £45 there are many ways to choose to pay, for example through Chip & PIN, cash and alternatives such as mobile payments which do not have an upper limit when authenticated through biometric technologies."
An update on the implementation of Confirmation of Payee Published 20 03 2020 Making sure that people are protected from Authorised Push Payment (APP) scams is very important – particularly right now. With people and businesses having to adapt their ways of working in light of the Covid-19 pandemic, we wanted to provide an update on the implementation of Confirmation of Payee (CoP).
https://www.psr.org.uk/psr-publications/news-announcements/psr-update-on-implementation-of-CoP
If we can help with any issues across the banking and finance sector, please feel free to contact us.