Coronavirus (COVID19) Risk: Tokyo 2020 Olympic Games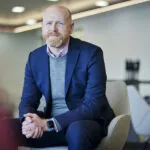 17 Feb 2020 | 1 minute read
As things stand, the intention is for the Tokyo 2020 Olympic Games to go ahead as planned. But without a contingency plan, that intention will be coming under intense scrutiny as the health emergency continues.
In the lead up to the Games, if travel to Tokyo is restricted with the effect that athletes and/or spectators are unable to attend or the Games are delayed (let alone cancelled altogether), it is inevitable that many of the thousands of commercial contracts and sponsorship deals underpinning the Games will be affected - at the very least in respect of their value.
In those circumstances, organisations who have made substantial investment around the Games need to consider their contingency arrangements now. Remedies, including contractual entitlements and recoverable losses will be materially impacted by steps taken (or not taken) in the coming months.
Whilst much will turn on how the contracts in question have been drafted and the extent to which they recognise COVID19 (and other similar global epidemics) as giving rise to a right to protection from liability for non-performance, it gives lawyers the chance to dust off their textbooks and revisit one of the seminal cases on frustration (Krell v Henry) - where the coronation of King Edward VII in 1902 was postponed due to his illness.
Olympics officials say the Tokyo summer games will continue as scheduled, with no contingency plan if the coronavirus outbreak gets worse